Anya and the Dragon by Sofia Pasternak is a fantasy adventure set in tenth century town of Zmeyreka.  The tale deftly combines Slavic folklore and Jewish traditions to introduce readers to domovoi, rusalkas, and many other magical creatures.  Magic has been banned in the Zmeyreka for ten years, but here and there it still thrives, and  surrounds Anya.  Her grandmother, Babula, has plant magic.  She makes medicines that help the community.  Dyedka, her grandfather, has animal magic that helps to keep the farm animals safe and thriving.   In fact many creatures, extinct in other parts of Russian are found in Anya's village.  It is rumored to be the home to the last dragon.  The Tsar has sent a family of Fools – who are capable of, and allowed to perform Fools' Magic- to capture and kill it if they find it. 
The Fools have seven sons – all named Ivan.  The first six Ivans are found in three sets of fair-haired twins who take after their father.  The seventh Ivan is a dark-haired like his mother.  He feels alone in his chaotic family.  He is eleven, as is Anya.  She is an only child of the only Jewish family.  She feels alone and apart in her village. Both are tolerated, but not fully accepted or included because they are seen as different.  Because of this, they are drawn to each other.  As the story unfolds, Anya and Ivan make some important choices – power or friendship, money or integrity, comfort or compassion.
I thoroughly enjoyed Anya – dedicated to her family, curious about others and trying to find her own place in the world.  Ivan is a one-of-a-kind friend from a unique family and also searching for his way in the world.  Both are firmly connected to their families, but both know there is more to life if they are open and able to be true to themselves.  
I also recommend Anya and the Nightingale, the sequel.  I like it as much, if not more.  Prejudice and stereotyping, tolerance, disabilities and diversity are entwined with the magic and adventure.  I am hoping there will be more books about these friends.
If you enjoy this time period and Eastern European folklore you will also enjoy reading the adult novels from The Winterlight Trilogy by Katherine Arden:  The Bear and the Nightingale, The Girl in the Tower and The Winter of the Witch.  I thought they were wonderful!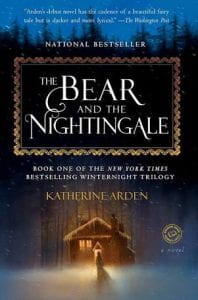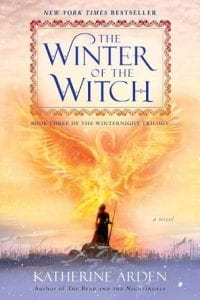 Do you have a favorite fantasy to recommend?   What culture's mythology have you enjoyed exploring?  Please share your books and ideas in the comments.
Happy Reading!📚