The Raconteur's Commonplace Book by Phineas Amalgam is Kate Milford's fifth book featuring the magical town of Nagspeak situated on the Skidwrack River. Each book is skillfully mysterious ~ real and unreal, magical and ordinary, everyday and unique all at once.  Curious readers can't help but be intrigued.  
Lexio, an online dictionary, defines a raconteur as a person who tells anecdotes in a skillful and amusing way.  Phineas Amalgam is such a collector of tales.   When he and his fellow guests find themselves waylaid at the Blue Vein Tavern by unrelenting rain, he suggests they pass the evenings sharing stories.  Each story is original and personal.  Over the course of days and tellings, it becomes apparent that the stories and their tellers are connected.  Are the guests at the Blue Vein Tavern there by chance, or is there something this particular group of people must do to put their stories together and face the truth?   Fate seems to rest in their collective hands.
I think you'll enjoy this collection of tales.  If you're already a reader of the Greenglass Series, I think you'll be completely satisfied.  If you're new to the series, please make time to enjoy the rest.   This series is one to be savored and reread – I missed so many details and clues the first time through.  It was fun to find them later.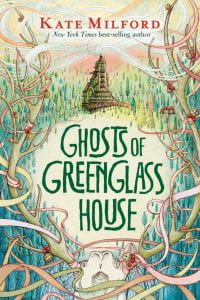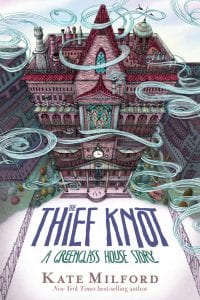 Happy Reading!📚
PS – I kept a paper in my book while I was reading so I could keep track of new words.  There were a lot for me.  I don't think I'll use them, but it was fun to see how they perfectly fit into this story.